November 17th Fact of the Day!!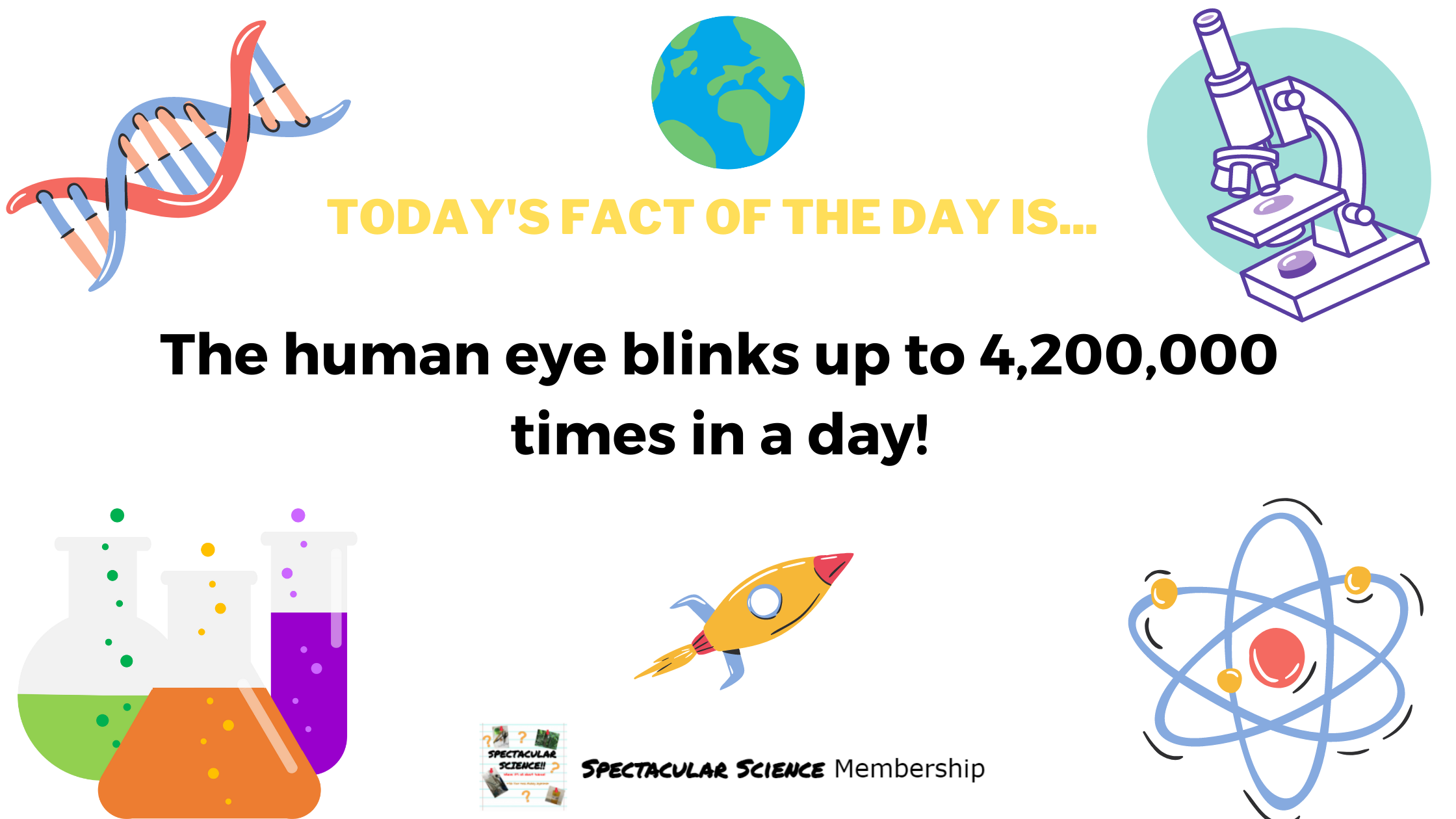 We might not notice it, but our eyes blink every day! It seems like a very small behavior, but it is very important. We blink our eyes without us even thinking about it. This is because blinking our eyes is an important part of survival.
We blink our eyes because the eyes need to be more moist or that there is something disturbing your eye. Our eyes need to be mosit so they don't dry out. The eye is a senstive part of our body and needs the mositre to be on it so that the eye can see clearly. We blink to get more mositure on our eyes. The reason we blink when something is disturbing our eye is because the blinking motion will knock off or flush away the object that is irritating your eye. That is why we blink!
We blink so much because our eyes constantly get dry or have something distrubing them! If you add up the amount of time you blink in a single day, it would add up to 2 hours!! That is why we blink almost 4,200,000 times a day!
---
Remember to come back to the "Fact of the Day" page for tomorrow's fun fact!