November 16th Fact of the Day!!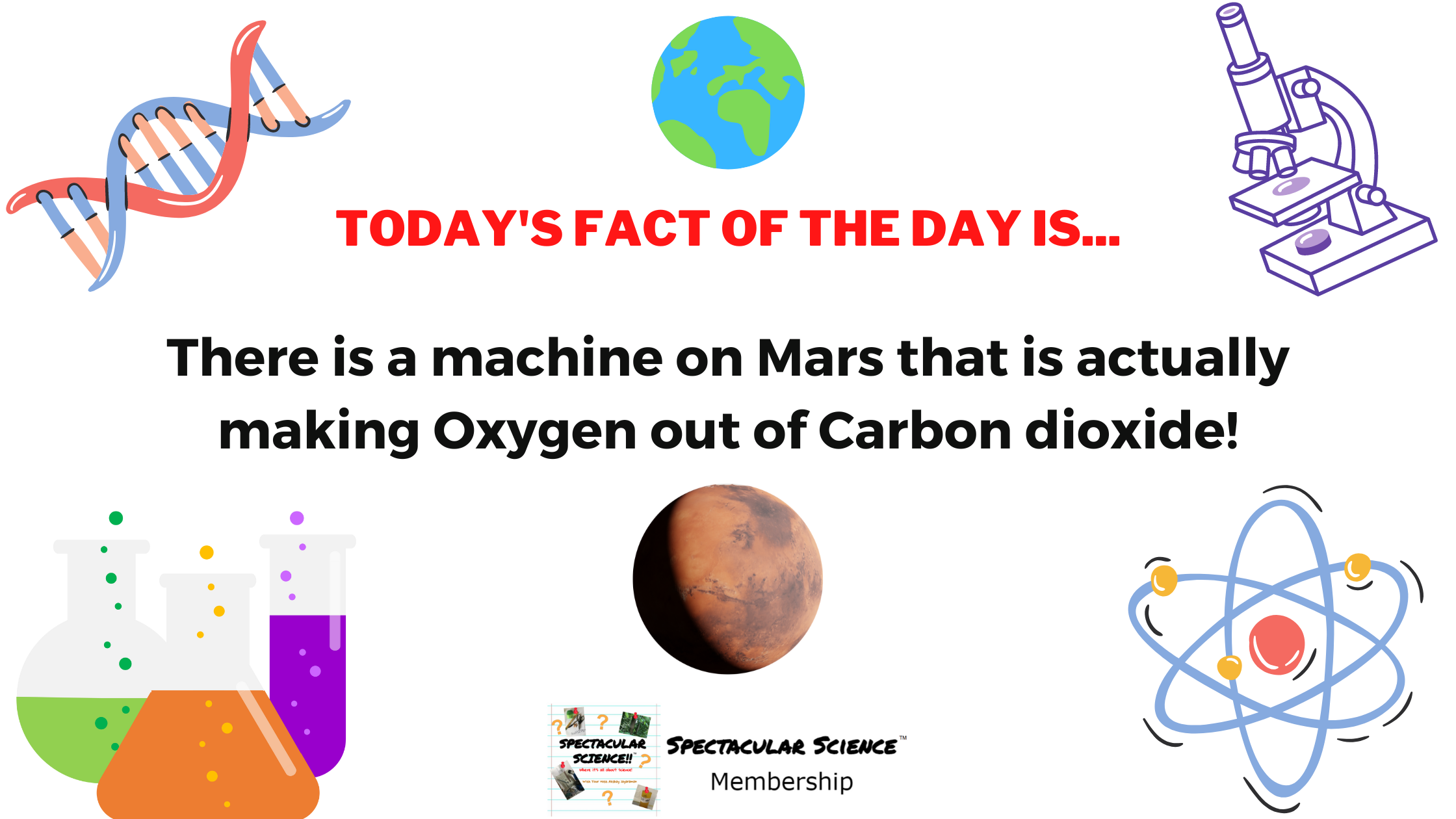 There is a machine on Mars that is actually making Oxygen out of Carbon dioxide! The machine, called MOXIE, actually splits the Carbon dioxide molecule and makes Oxygen out of it!
Click on the link below to listen to my episode about MOXIE, where I talk to Mr. Shravan Hariharan, one of the researchers on the team, about how MOXIE works.